RezEasy Cloud PMS - Property Management System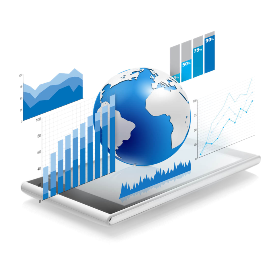 RezEasy is much more than a web-based reservation system; it is a powerful Property Management System designed to meet all of your front and back–office needs. The use of web technology means that you can access the system from any computer or tablet that has Internet access. The need for expensive PC's to run software is over!
Easy Set-up & Operation
We install the software for you so there is no complicated set-up process. You receive a fully functioning system ready to accept input of rooms, rates, user details etc. A fully detailed user manual is available at the touch of a button and you have unlimited access to our helpdesk.
Anywhere Access
All you need to access RezEasy is a device with an Internet connection. Your Property Management System is accessible to satellite offices and remotely located personnel. Using system profiles, you determine who has access to RezEasy and from where. You can also manage multiple properties from one Internet connected device.
Integrated Web Reservations
With RezEasy's integrated Online Reservation System each booking from your website is instantly added to the database and room inventory is updated in real time. The system includes interfaces for computer, tablets, & smartphones (auto-detect is used to select the correct user interface).
Integrated Guest Portal
Guests can access the portal to view their reservation, profile, settings and their current folio balance. In the near future we will be adding a self check-in and check-out option. Of course you can decide which, if any, of the guest portal features you want to deploy.
Integrated Channel Management
Our optional two-way Channel Manager interface to Global Distribution Systems and Online Travel Agents automates the export of rates/inventory, and import of reservations made via Expedia, Booking.com and many others.
Just Some of RezEasy's Features
Flexible Pricing / Daily Override: Unlimited number of rates and unlimited changes during the year. Several rate type to choose from, assign different rates to the same room types, charge per room or per person. For maximum flexibility assign pricing override to selected users.
Packages & Discounts: Package your rooms with other products to create unique offerings.
Agent/Corporate Client Booking: Assign room allocations, discounts and special rates to agent/corporate clients. Optionally allow them to book online. Create agent/corporate client invoices.
Group Bookings: Organize reservations for an incoming group in one spot. Apply charges to the whole group or to individual reservations. Create group invoices.
Pre-Arrival & Post-Stay Emails: RezEasy allows you to send automated pre-arrival and post-stay emails to your guests. You can customize the content and format of outgoing emails.
Hourly Booking of Function/Meeting Room: Allows you to attach multiple bookings to function rooms and meeting rooms on a particular day.
Extensive Reporting: RezEasy's many printed reports include 16 financial reports, 4 housekeeping reports, 6 management reports, 15+ reservation reports, 4 guest reports, plus 8+ miscellaneous and POS system reports. The program also contains many on-screen reports and data grids. See the full list
Many More Features:
Check out all of the features in RezEasy, you will be pleasantly surprised.
Buy Now Features Online Reservations Guest Portal Channel Manager
Reports Demo Pricing Brochure