Guest Portal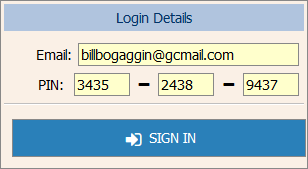 Guests access the portal using their email address and a PIN number that was assigned to them when their first reservation was made. The PIN is included in the reservation confirmation email that a guest receives.
You can decide who can access the portal: all guests, selected guests or you can simply turn off the guest portal feature
The guest account will be locked if incorrect login details are entered on 5 separate occasions. This is to prevent hackers trying to guess a PIN number. Locked accounts can be unlocked in the Front Desk.
What Can a Guest Do?
Guests can make a new reservation, change or cancel an existing reservation before arrival (subject to the booking restrictions that you set). The guest can also view their current, future and past reservations and if they are resident in your hotel they can view their folio details and balance.
Additional features to update the guest profile and settings is also included.
Coming Soon...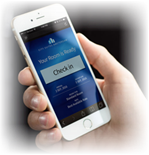 We will be adding a self check-in/check-out app. Guests will be able to use this via their mobile phone or using a tablet you install in reception. The app will be accessed using wi-fi or mobile network so guests do not have to install anything on their phone.
For self check-out the guest will have to pay any outstanding folio balance before the check-out procedure completes. This can be done using one of the payment systems pre-configured in RezEasy PMS.
You will receive notification via email and/or SMS when a guest uses the self check-in/check-out service.
When this app is completed all existing users of RezEasy PMS 8.5 will receive the update free of charge. Allowing guests to use the app will, of course, be optional.
Buy Now Features PMS (Property Management System) Online Reservations
Channel Manager Reports Demo Pricing Brochure