RezEasy Single - Back Office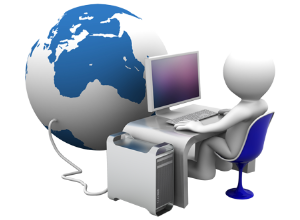 RezEasy is much more than a web-based reservation system; it also includes a Management System designed to meet your back–office needs. The use of web technology means that you can access the system from any computer or tablet with Internet access. The need for expensive PC's to run software is over!
The back office allows you to configure date format, currencies, taxes, surcharges, discounts, languages, the layout of forms and pages, text and images, view reports, manage reservations, room allocation, agents, guests, reviews, and send an email. You can also set promotional codes and create packages/special offers.
Buy Now Features Online Reservations Channel Manager
Reports Demo Brochure Pricing
Just Some of RezEasy's Features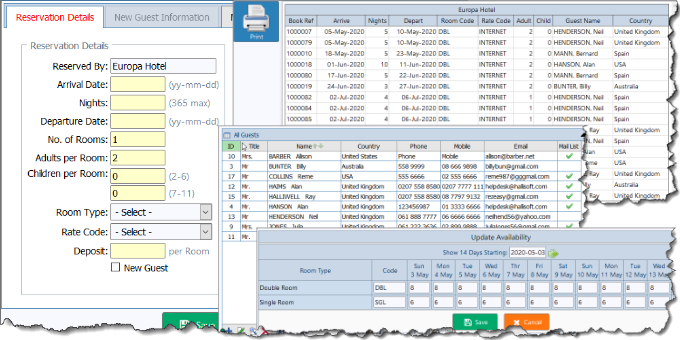 Flexible Pricing / Daily Override: Set unlimited rates and changes during the year. There are several rate types to choose from; assign different rates to the same room type, and charge per room or person. For maximum flexibility, set pricing override to selected users
Packages & Discounts: Package your rooms with other products to create unique offerings.
Agent/Corporate Client Booking:
Assign room allocations, discounts and special rates to agent/corporate clients.
Optionally allow them to book online.
Create agent/corporate client invoices.
Pre-Arrival & Post-Stay Emails: RezEasy allows you to send automated pre-arrival and post-stay emails to your guests. You can customize the content and format of outgoing emails.
Extensive Reporting: RezEasy's many printed reports include financial reports, reservation reports, guest reports, miscellaneous and system reports. The program also contains many on-screen data grids. See the full list
Many More Features:
Check out all of the features in RezEasy; you will be pleasantly surprised.