Online Marketing - What You Need to Know
It's no secret that the internet has changed how people purchase services and do business. Marketing strategies have evolved to keep up with the times; therefore, you need to know what is working now if you want your hotel to succeed.
Social Media & Video
Social media marketing focuses on content that users find valuable and want to share with their friends and contacts, resulting in increased visibility for your business. When users share your content, videos, or images, this influences Search Engine Optimization (SEO) because it increases relevancy in search results on networks like Facebook, Twitter, YouTube, Instagram, Google and Yahoo.
Accommodation providers can easily create interesting Facebook content relating to the area they are located. Good subjects for an article are local history, tourist attractions, where to go and what to do. Posting photos of your hotel to Instagram and uploading videos to YouTube is another excellent way to engage potential customers. Don't forget to add links to your Instagram and YouTube accounts when posting on Facebook, Google My Business, and Twitter.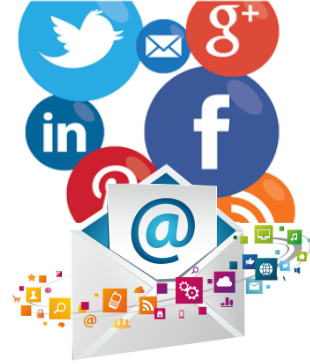 Email Marketing
Email is a great way to keep in touch with guests who have stayed at your property. You can send details of promotions or wish them a happy birthday or happy anniversary.
Targeted email is also another effective tool. But you must ensure that the recipients are potential guests and genuine leads. Simply sending an email to people on a random mailing list that you have acquired will most likely end up in the recipient's spam box, and it may also get your domain blocked.
Internet Marketing - Paid Ads
Online marketing combines web (Google Ads) and social media to advertise and drive guests to your booking system. You can also market via OTA's (online travel agents) like Booking dot com and Expedia. As online advertising has grown, it has become more expensive, and OTA commissions can be high. Therefore, you should start slowly and ensure that your advertising spend produces acceptable results.
When running ad campaigns like Google AdWords, it is essential to pick AdWords phrases carefully. For example, hotels in Chelsea London or Chelsea hotels rather than London or London hotels. You want to avoid users clicking on an ad for London hotels and then leaving your site immediately because your hotel is not where they want to stay. Poor choice of words will cost you money with little chance of a booking.
Don't ignore opportunities like Google's Free Booking Links which can be highly effective and cost you nothing.