What is a Hotel PMS and Why You Need One
A hotel property management system (PMS) helps hotels organize, schedule and manage daily operations. Front desk workflow, including reservations, guest check-in, check-out, assigning rooms, housekeeping, billing and more, can be streamlined, saving time and serving guests better.
Property Management Systems are the foundation of any hotel's success, from front desk to back office, organizing workflows to ensure a consistent process for every task at hand. A sound property management system will include:
Front desk, reservation management
Housekeeping
Channel management
Booking engine
Guest history
Guest accounting
Night audit
Rate and occupancy management
Function room booking
Point of sale
Data analytics and reporting (financial, management and more)
Guest portal
Guest self check-in/out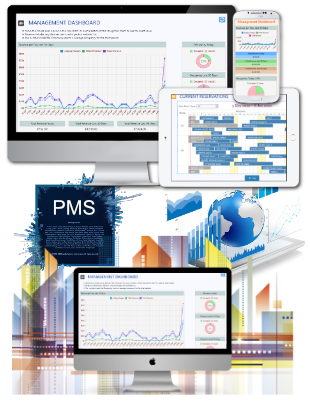 Many PMS systems, including RezEasy, will have graphical representations of room status, revenue, occupancy, and look-ahead data. Drag and drop room moves and changes to reservations will also be available in a good PMS.
See a Demo
Before you purchase any system or even contact a vendor, check out their demo software. However, almost every vendor wants you to submit your details before being given access. Please expect to be included on their (or maybe other) mailing lists when you hand over your details.
You can find a no strings attached PMS demo here.
Price comparison
Below is a comparison of the cost of a cloud-based PMS from 4 vendors for a property with 25 rooms. The price will increase as the number of rooms increases. There are many more vendors, of course, but far too many do not publish prices, and you must enquire to receive a quote. You can be your judge of why vendors want to keep their costs secret.
Vendor
No. Rooms
Price/Month
One-time Fee
RezEasy PMS *
25
$40.00
$688.00
Hotelogix
25
From $99.75
Not available
Little Hotellier *
25
$145.00
Not available
Ezee Absolute
25
From $72.00
Not available
* Includes channel management. All prices shown in US Dollars
As you can see, Hallisoft's RezEasy PMS is significantly cheaper than the competition.