Transaction Manager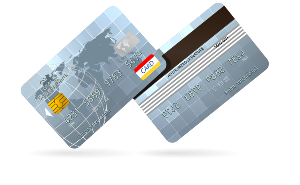 This is an application designed to record credit card details and store them to the RezEasy database. These transaction can then be processed using your existing merchant account or virtual credit card terminal.
The program is part of the RezEasy Portal system and is included as part of the package. You can also (optionally) connect Transaction Manager to the preCharge system which adds comprehensive credit card transaction fraud scoring.
All credit card details are encrypted before being stored to the database. Selected RezEasy users (those with access to financial data) can login and view or print details.
Transaction Manager can be included in RezEasy configuration as one of the payment methods for the Online Reservation System. Typically you would use the program where you don't want to take an immediate payment for an online reservation, and prefer to just hold the card details as a guarantee against a no-show.
What is preCharge?

The preCharge system allows online merchants to score any online credit card transaction based on a series of checks and cross checks. These checks allow preCharge to apply a score to every transaction thereby giving merchants the most advanced scoring system ever available online.
The preCharge fraud-scoring system is based on over 100 checks and cross-checks. High risk bin checks, charge-back history, repeat ordering, and over 20 credit card checks including Geo Targeting zip/post/area code and telephone number validation.
The preCharge system is entirely separate from Hallisoft and as such additional charges will be applied for use of their system. Full details are available on the preCharge website.
Buy Now Features Back Office Online Reservations Reports FAQ Demo Brochure Pricing